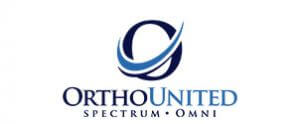 What is the date and time for the 2023 Up, Up & Away  5k?   Saturday, July 29, 8:00 am at the Kent State University at Stark Campus.
Course Map? CLICK HERE to view/download.
Where is packet picket up?  Packet pick up will be Friday, July 28, 3:30 - 7:30 PM, at OrthoUnited, 4760 Belpar St NW, Canton
Will there be race registration on packet pick up day and race day?  Yes, the price per registration will be $35, and race day will be $40.  Please realize we may not have any extra shirts or medals.
Where do I park?  There is ample parking at the campus.  Our Security will direct you as you enter from Frank Road.
Will there be prizes?  Yes, there are finishers medals and tee shirts for participants. Also the top three male and female runners will receive gift certificates sponsored by Second Sole.  There will also be awards for the top three finishers in each age group category provided by Schumacher Homes.
Is there an Awards ceremony?  Yes, after the 5K, enjoy refreshments and the awards ceremony.
Will there be a Kids Fun Run? Yes, approximately 8:50 am, our free KIDS FUN RUN will take place on the track for kids ages 8 and under.  This is a non-competitive run sponsored by Schumacher Homes, along with spirit bells sponsored by Love, Andrew Autism Foundation.  This race is all about fun and friends while teaching them the importance of exercise and fitness!  Waiver MUST be signed by parent/guardian.  There will aslo be inflatables  for the kids to enjoy.
Will there be refreshments? Yes, we hope you will join us on the race track, by the Conference Center for refreshments.
Where can I find the results from 2023? The results were posted immediately after the race at: HERE
QUESTIONS OR NEED FURTHER INFO - Contact Event Manager, Alex Dowell 30-458-2050.